Leading Mobile App Development Company in Austin, Texas
Austin, the musical capital of the world has also earned a reputation as a hub for entrepreneurs and startups, with a bustling ecosystem of resources and opportunities. It's such a fun town with a wonderful ballet, world-class museums, one-of-a-kind shopping experience, and beautiful outdoor spaces.
CUSTOMER-RESULT-ORIENTED
Custom Mobile App Development Company in Austin

From Fin-Tech to Gamification to Social Networks, we have written code of all shapes and sizes. We focus on the most impactful and compelling ideas.

Cross-Platform
Mobile App Development
We build beautiful mobile applications for iOS and Android so you can reach your customers wherever they are. Being a top app development service in Austin, Black Widow Tech helps accelerate your digital transformation and empowers your ability to run your business smartly in this world of a connected ecosystem.

Domain-Driven
Mobile App Development
We act as a software development partner that helps innovative technology ideas to amplify their growth ambitions and expedite time-to-market. We are quality-obsessed and thus deliver custom mobile app development experience to meet any skill set, complexity, or scale.

Application
Management
It's never a one-time deal. Managing the features, timeline, and version updates is essential for mobile application success. We do this through app store optimizations, security updates, and maintenance. Our applications are compatible with store guidelines, so they are accessible and engaging.

Application
Modernization
Generally, application modernization happens when an enterprise adds new functionality to the existing app. We define modernization as digitizing the traditional processes on a timeline & aligning it with your customer's business strategy. We take pride in beating any mobile app development company in Austin, in terms of quality & cost.
Like this artistic city, our tech-savvy team is experienced in dealing with the requirements of aspiring entrepreneurs, startups, and well-established companies.
Our mission is to establish ourselves as a leading technology partner for companies that are looking to grow and scale. Let's have thought provoking discussions over barbecue, tex-mex or breakfast tacos!
These are some of the top resources for entrepreneurs in Austin, Texas and we're proud to be a part of this ecosystem.
Downtown Austin – The heart of the city, downtown Austin is home to a diverse array of businesses and organizations, including many startups and technology companies. The area is known for its vibrant energy, with plenty of coffee shops, co-working spaces, and networking events to help entrepreneurs connect and collaborate.
South Congress – This popular neighborhood just south of downtown Austin is known for its eclectic mix of shops, restaurants, and entertainment venues. It's a great place for entrepreneurs to connect with the local community and showcase their products or services.
East Austin – With its mix of industrial buildings, creative studios, and up-and-coming neighborhoods, East Austin has become a hotbed for innovation and entrepreneurship. The area is home to many coworking spaces, accelerators, and incubators that support startups and small businesses.
The Domain – This upscale shopping and entertainment district in North Austin has become a popular location for tech companies and startups. The area is home to many established companies as well as startups, with plenty of opportunities for networking and collaboration. (Black Widow Tech is located in The Domain!)
Capital Factory is a popular co-working space and startup accelerator located in downtown Austin. It has become a hub for entrepreneurship in the city, offering a range of resources and programs to support startups and small businesses. Capital Factory provides access to mentors, investors, and other industry experts, as well as office space, event venues, and networking opportunities. It is a great location for entrepreneurs to connect and collaborate with others in the Austin startup community. (We will help you with introductions.)
The University of Texas at Austin – The university has a thriving entrepreneurship program that provides resources and support for students, faculty, and alumni who are interested in starting their own businesses. The university also hosts many events and workshops that are open to the public, making it a great place to connect with other entrepreneurs. (Gem of a resource.)
South by Southwest (SXSW) is one of the largest and most popular annual events in Austin, Texas. It is a convergence of music, film, and interactive media, and it draws thousands of people from around the world to the city each year. The event features a wide range of activities, including concerts, film screenings, panel discussions, and trade shows, making it a great opportunity for entrepreneurs and businesses to connect with others in their industry. SXSW is also a popular platform for launching new products and services, and many tech startups use the event to showcase their innovations and gain exposure. (Must go!)
Austin offers a vibrant and supportive environment for entrepreneurs, with plenty of opportunities to connect, collaborate, and innovate. Let's bring your idea to life and build your business. Reach out to us to discuss your mobile app idea.
Know More
About Us

Being a top app development company in Austin, we follow a partner-focused work approach. We make your application performance last on your stress list.
Passionate about technology and engineering revolution, we are driven by innovation thirst. We believe every app conceptualization is a potential billion-dollar breakthrough, and that's why we ensure that our handpicked creative thinkers go beyond your imagination to showcase their mastery in developing leading mobile applications.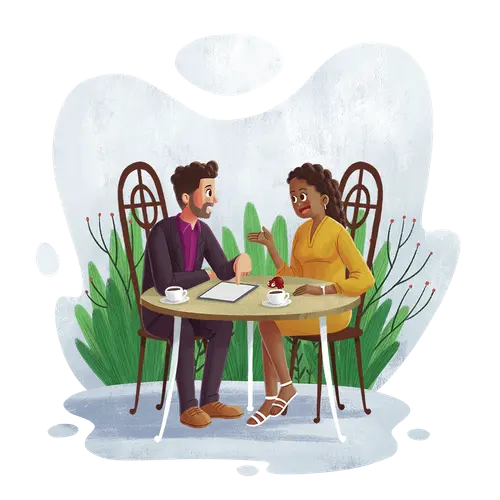 They trust our work!
Testimonials

Black Widow Tech knew how to build excellent apps no matter the difficulty.
The Black Widow Tech team is absolutely pleasant to work with; they answer questions, inquiries, and issues promptly.
They are willing listeners who can get the ideas and deliver them quickly and precisely.
They've exceeded my expectations, so I don't think there's anything they could have done better.
Black Widow Tech exceeded our expectations with the quality of their work. They quickly understood our vision and brought it to life
Black Widow lived up to and met all of our expectations.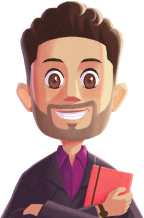 Let's Make Big Things Happen
We help startups and enterprises, convert their potential ideas into profitable realities.